The Next Generation of Token Sale Mechanics
Balancer x Perpetual Protocol LBP & Hegic Bonding Curve Sale
Introduction
As we've started seeing the run up of the DeFi Bull Market, the old age question of what's the best way to raise capital online has come up again. What's fascinating about this current run up is that ICOs are the secondary focus and yield farming is the primary focus. While everyone's been watching yield farming stories go crazy, it's starting to become evident that in certain cases it's not the completely optimal distribution structure. To summarise, the core benefits of yield farming in my mind are:
Giving your community to get in at the ground floor and taking the along the journey with you of building a product/network


Creating a deeper connection with a community beyond just capital, and instead one of time and labour

However on the contrary, the largest problem with yield farming it its current form is the fact that you can get large whales (without naming any names), coming into a protocol, using their excess capital to farm at large scale, take profits and leave. What's terrible about this kind of farming is the fact that the money which could have gone to the community/team ends up going into the hands of people who already have a lot of capital and aren't even spending it to invest in a network. For all the rage against venture funding, it feels like a step back in some cases. Yearn is the exception in this case in the fact that it managed to enforce a hard cap at the last minute and then make farmers question the scarcity of such a good to avoid dumping.
The other major issue with yield farming is that it's only for the most sophisticated DeFi users, many schemes aren't actually safe or usable for the everyday person and for good reason.
---
Alternative Structures
Going back, it seems that the original premise of yield farming was a "fairer" distribution structure. However we're seeing alternative distribution structures compared to the dominant yield farming craze going on in the capital raising side. Synthetix and Aave have incredibly diverse participants because they gave many users all over the world to come with something basic, capital, and get exposure to the project at "good prices". However since 2017, the narrative and methods to raise public crypto capital have been tainted. The most common methods outlined below each have their own issues:
Flat rate ICOs - subjective to large/sophisticated snipers taking out the entire supply and creating a sense of the project being 'sold out'. This feeling of FOMO then allows the sophisticated users to come in and dump on retail allowing them to pocket the difference.


Initial Uniswap Offerings - this is probably the worst form from multiple angels since it: requires teams to put up just as much capital as they have, sell their tokens much cheaper than they should be, creates a violent price run up due to the steepness of the bonding curve used, allows snipers to profit and dump on retail and has a very tiny supply float when usually executed.

It's no wonder that we don't see many public sales these days since the issues around them haven't fully been solved. However I think we're seeing new token sale mechanics which solve some of these problems solved very elegantly and may be a primitive moving forward.
---
Liquidity Bootstrapping Pools
One of the unintended use cases of Balancer which I didn't think would become popular but could be in the coming months is their Liquidity Bootstrapping Pools. The idea is pretty simple but elegant in the problem it solves.
Basically you start of with a Balancer Pool which starts off with the following configuration:
90% Native Token, 10% USDC/stable currency

What this fundamentally means that the price of the native token starts off super high since selling the token with little USDC results in very little of the native token sold
Now, here's where the twist comes in. Every few hours the weight of the pool changes from being 90/10 to 80/20, 70/30 until it reaches a certain weight. What this changing weight fundamentally means is that the token is now cheaper as time goes on. Here's a graph which shows the dynamically changing weights: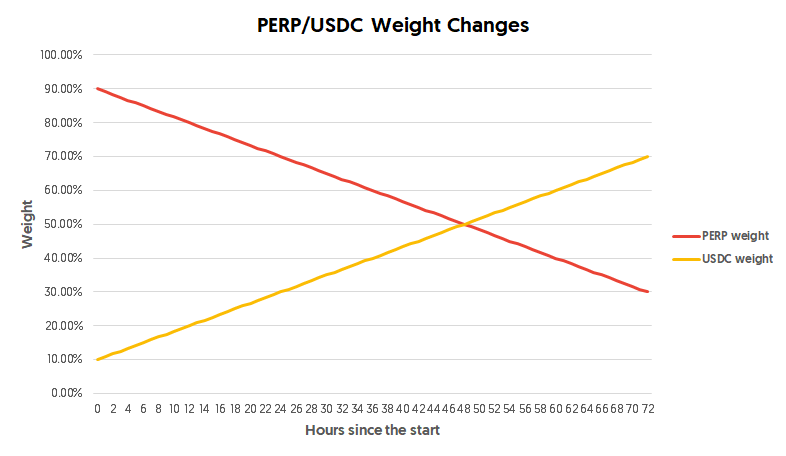 As a result of these changing weights, you get the following price chart as well: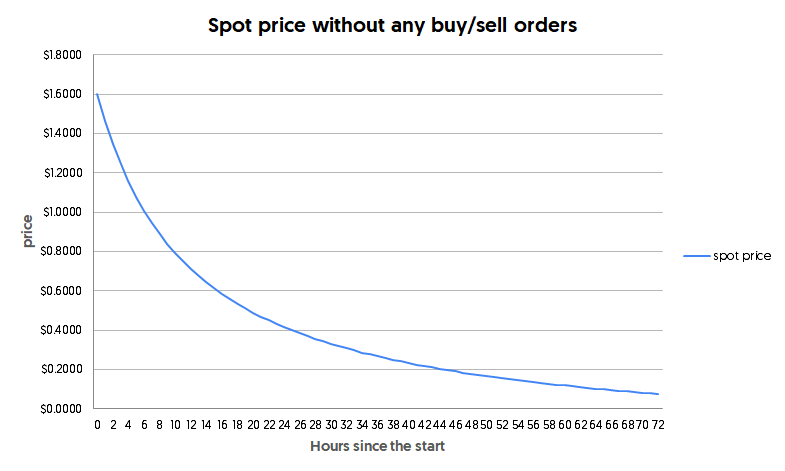 Okay so that's cool but how does that solve the problems outlined in the post earlier on? Alright let's break it down: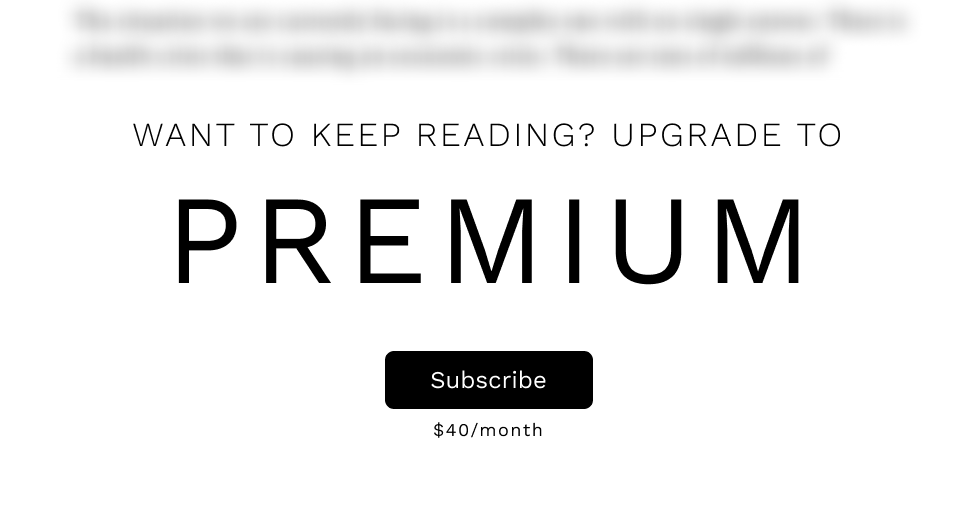 I hate paywalls as much as you do, however I want to make sure I can continue to write amazing content for you all. Subscribing is a gesture that I'd personally really appreciate since it allows me to keep making DeFi Weekly even better. Learn more: